Saulkrasti municipality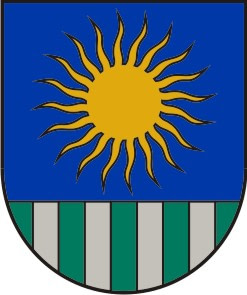 Administrative center: Saulkrasti
Populated areas: Bātciems, Pabaži, Zvejniekciems and several horticultural cooperatives
Web page: www.saulkrasti.lv
The total area of Saulkrasti Municipality is 46.8km². The administrative territory of Saulkrasti Municipality is located on the coast of the Gulf of Riga, in the western part of the Vidzeme region. The territory of Saulkrasti Municipality comprises a seaside belt of forests, stretching from the Lilaste river and lake in the South to Zvjeniekciems in the North. The administrative territory is 17kilometres long. There are more than 6thousand declared residents living in the municipality. As the summer season arrives, the number of residents grows significantly due to the beginning of the tourism season and the increasing flow of the inhabitants of horticultural cooperatives located within the municipality. The centre of Saulkrasti is situated 45km from Riga, 47km from Limbaži, 40km from Sigulda and 58km from Salacgrīva. The territory of the municipality is crossed by the international road VIA Baltica. Saulkrasti Municipality includes the following populated areas– Bātciems, Pabaži, Saulkrasti, Zvjeniekciems, as well as several horticultural cooperatives. There are also four rivers that flow through the municipality– Inčupe, Pēterupe, Ķīšupe and Aģe– and they are symbolically portrayed on the coat of arms of Saulkrasti Municipality.
The cultural life of Saulkrasti Municipality is formed by the active work of local arts collectives, as well as traditional and reintroduced cultural events. They are organised and managed by the municipal agency "Culture and Sports Centre of Saulkrasti". The most popular and traditional sports in Saulkrasti are basketball, volleyball, football and orienteering. Praise has also been earned by judo, karate, darts and floorball. Representatives of these sports take part in national and international competitions.
The centre of Saulkrasti has a well-equipped bathing place "Centrs", which has been granted the Blue Flag– the most popular tourism eco-certification in the world. This means that all of the requirements of the international eco-programme regarding water quality, environmental management, environmental information and education, including amenities and organisation of services, have been met.
Saulkrasti Municipality offers more than 15different accommodation places– hotels, guest houses, camping grounds, recreational complexes and campsites.
The recreational offer comprises recreation on water, horse riding, rental of bicycles, quad bikes and sports equipment, mini golf, paintball, skating, tennis and bathhouses.
Zvejniekciems and its rocky beach is the favourite part of the Saulkrasti seashore among artists and photographers. Next to it is the first port of Vidzeme– Skulte Port, which is the largest of the minor ports of Latvia, exporting timber products and handling renewables. It marked its 70th anniversary in2009.