Adazi region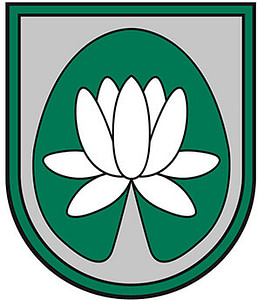 Administrative Center: Ādaži
Villages: the largest of them Adazi, Kadaga, Baltezers, Garkalne and Staprini
Web page: www.adazi.lv
The Adazi Region is situated in the Northern part of the Pieriga Region – 25km from the centre of Riga, it borders with the Garkalne, Carnikava, Saulkrasti, Seja and Incukalns regions, as well as with the town of Vangazi.  We are the 12th smallest in the territory from 110 Latvian regions. Its total area is 162.9 km2, incl., Ādažu military base – 70 км2. More than 11 thousand people live there.
Agricultural land – 24%, 39 % of territory of the region is covered by forests, where numerous lakes are scattered. The largest of them are Lielais and Mazais Baltezers, Dunezers, Lilastes Lake, Lieluikas and Mazuikas Lakes. Mazais Baltezers, with an area of 119 ha, is the deepest lake in the Riga vicinity (in some places it reaches even 10 m). Six islets of the Lielais Baltezers were deemed as natural reserves in 1924, but since 1977 as botanical reserves, where any economic activities are prohibited. Specially protected natural areas include the Lieluikas and Mazuikas Lakes, both natural reserves since 1999. There, one may find several types of rare plant species. Since 2004, the area of protected landscapes is included into the Natura 2000 network of EU protected natural areas.
A large part of the territory of the Adazi Region is formed by the territory of the Adazi Firing Range. There is a NATO base with soldiers from 13 countries (CAN, USA, POL, ESP, ITA, SLO, ALB, LAT, EST, LIT, NOR, GER, GBR) too.
One of the longest and most beautiful rivers in Latvia, the Gauja (the lower span of the Gauja is at an average of 130 m, its depth – 1.5 m), flows through the Adazi Region. Closer to the Gulf of Riga, in the direction of Carnikava, is the Lithorine Sea Plain, the lower sites of which are paludified and situated with polder systems. The main traffic in the region runs along the motorway Riga – Ainazi, which is a significant section of the motorway VIA Baltica.